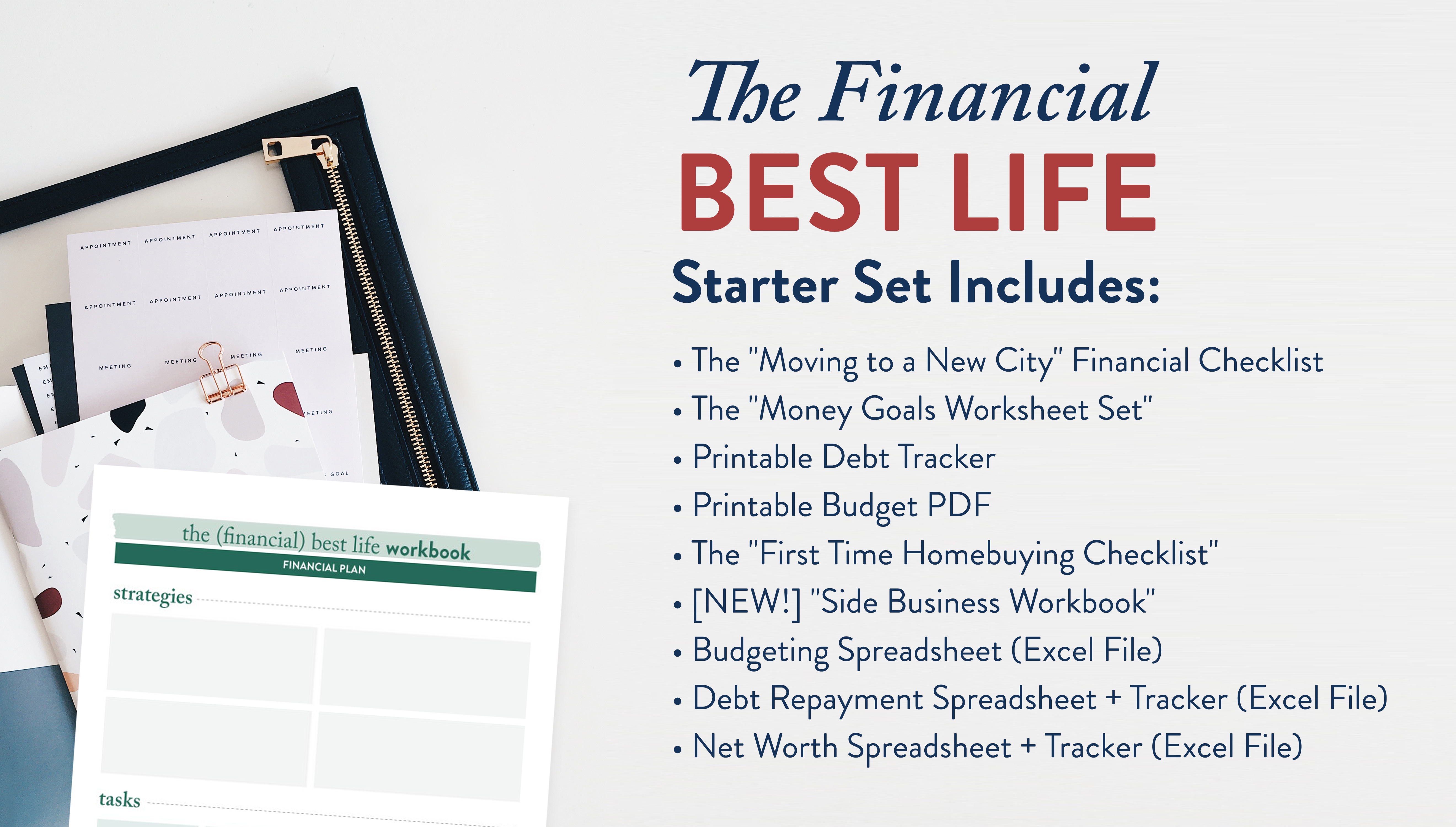 Peek Inside (25+ Worksheets and Pages)

Frequently Asked Questions
What format are these materials in?
It's not a "course." Rather I'm using course software to deliver a set of worksheets and spreadsheet files to you. Once inside, you'll have availability to instantly download the files and start your money management journey.
How long do I have access?
Lifetime access to these worksheets and any product updates that get rolled out in the future.
Is my credit card information safe?
Teachable integrates with Stripe (a third party credit card company) to handle all the billing and provide a secure encryption. This is why I handle all payment through Teachable - it is as safe as buying with any other major retailer online.
Who is this product for?
Anyone who wants to take control of their finances. People who need help creating a debt payoff plan Those want to track and grow their net worth on a set budget. Millennials who want to make big life moves to better position themselves for life in their twenties, thirties, forties and beyond!