Raise your hand if.....
You'd like to change your money mindset and starting earning (and living) more

You're interested in blogging aren't sure where to start

You have a blog but are having a hard time earning an income with it

You're frustrated by the your finances and want to create a better "money plan"
But Why Do I Need a Coach?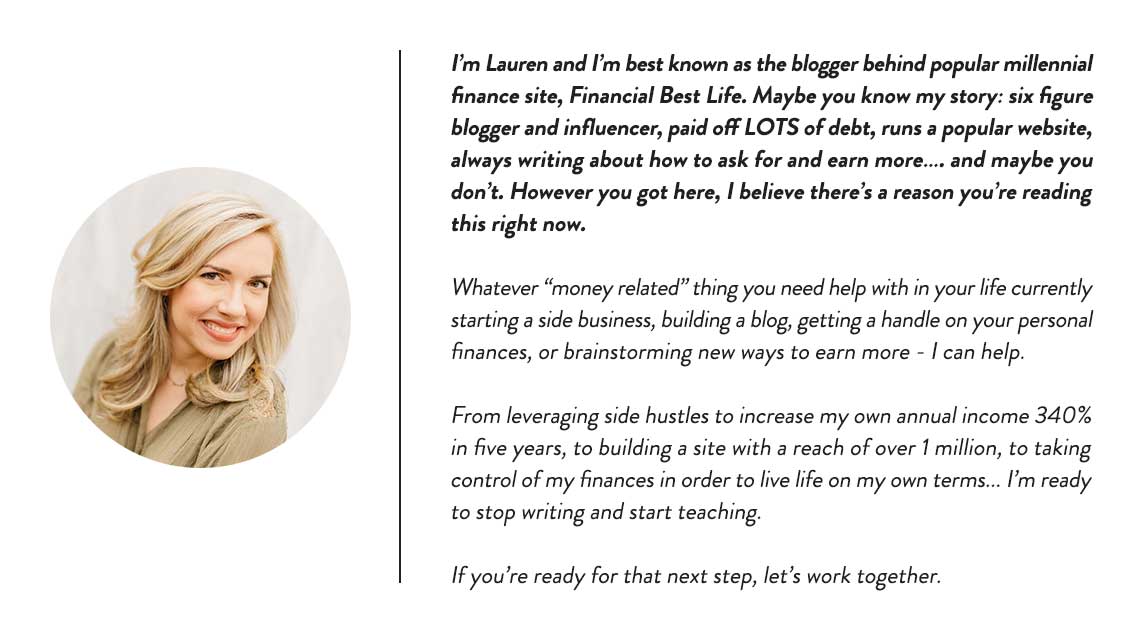 Coaching Packages Available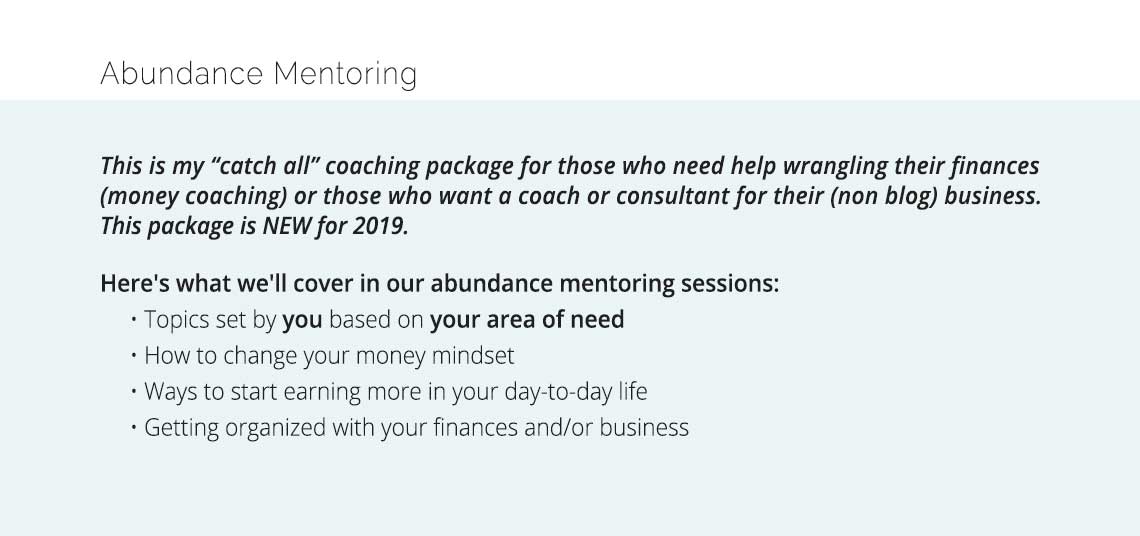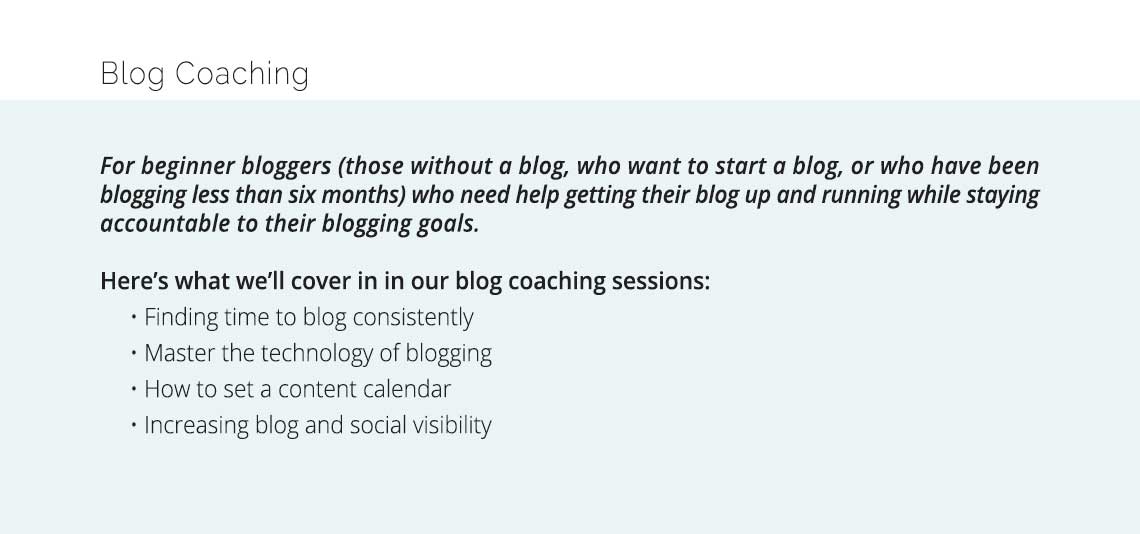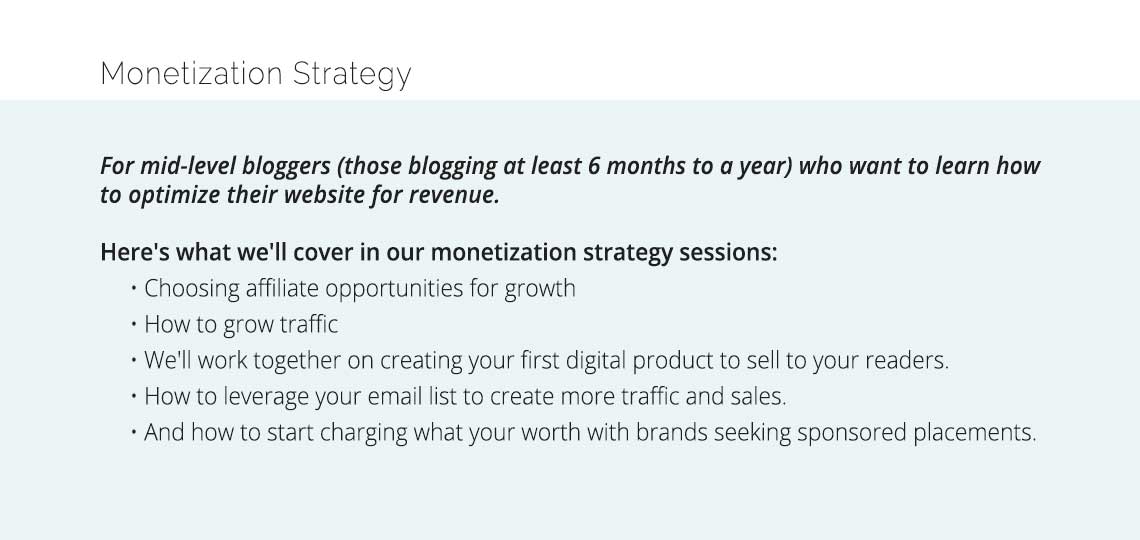 Each Coaching Package Comes With:
4 hour long 1:1 sessions with me (in-person in metro Atlanta area or via Skype)

4 Post-Session Email Recaps

Access to my network, knowledge, and expert recommendations

60 Day Post-Coaching Unlimited Email Access

Built-in Accountability for both long and short-term goals

The ability to achieve your own goals: in your finances, business, or life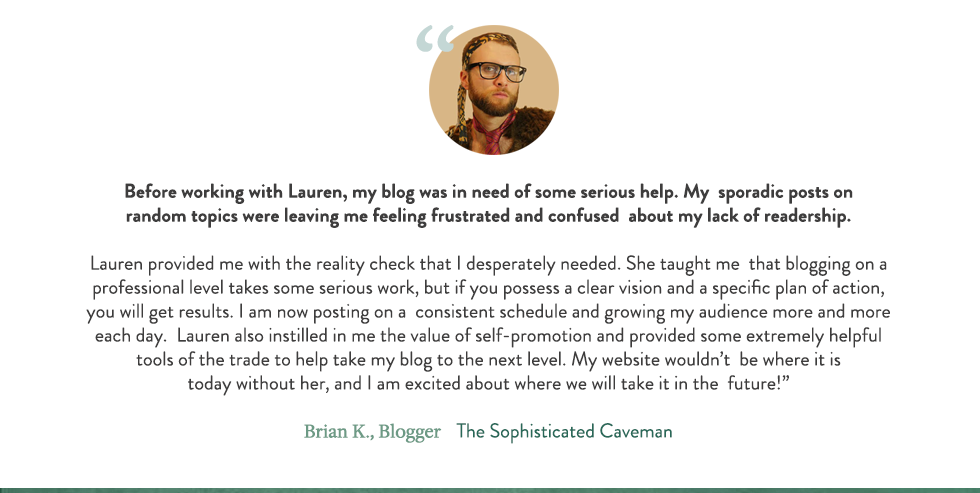 Frequently Asked Questions
When do we get started?
Coaching sessions begin in January 2019. In the weeks following your purchase, Lauren will follow up with an email link with scheduling information and instructions.
How long does coaching last?
We'll set a meeting cadence based on your schedule and individual goals. Typically, clients and I meet every other week for 8 weeks. Sessions must be used within one calendar year.
What if I am unhappy or change my mind?
If you're not happy, I'm not happy. For clients who paid in full: after two sessions if you'd like to discontinue working together for any reason, you'll be refunded 50% of your purchase price. For clients on payment plan, please email for more information.
What happens after I purchase?
First, I get to know more about you, your blog and/or business, and your goals via a discovery worksheet. (Will email in weeks following purchase). You'll fill out the discovery worksheet in advance of our first session. This allows me to learn a little bit more about your existing struggles and successes before our first call! Then we'll get to work! Each session will have a theme with corresponding homework assignments.
How will we work together?
Clients use me to hold them accountable to their goals and objectives, and they pick my brain on the tips and tricks that have made me successful. They'll bounce ideas off me or we'll create organized processes for their business, life, and/or money.
What if I have more questions?
What if I want to buy multiple packages?
The teachable software doesn't allow purchases of multiple packages. If interested in buying more than one package of four sessions, please contact
[email protected]
for further information. Custom discounts are available.
In 2015, I got my first-ever coaching client and built out a small "blog coaching" group from there. But after launching the course, Beginner Blog Accelerator, I decided to direct all coaching inquiries into the online course.
This was a mistake.
And since then coaching has become one of the biggest things I missed in my business over the last two years. So, I decided to bring back coaching in 2019 and I'm excited to expand my offerings beyond just coaching other bloggers.
I realized that what I really want to do is teach others how to truly live abundantly: with an energy and mentality that brings more wealth into everyday life.
Here's what I've learned after seven years of writing and talking about money every single day: it's not that tracking income that increases earnings, it's the energy and headspace around money that allows ideas and energy to flow. And when good intentions and energy flows, the money magic begin to happen.
Shifting my mindset to making more money and prioritizing money abundance over saving really worked for me, and whether you're a blogger, business owner, or personal finance novice, I'm certain it will work for you too!